More than 110 million people worldwide use drugs at least once a month, and almost 25 million are already addicts. Drug abuse leads to the loss of earnings, expenses for medical care, broken families and community's degeneration, etc. In particular, the use of drugs by means of injection leads to the rapid spread of HIV / AIDS and hepatitis in many countries of the world, including developed.
In addition, there is a direct connection between drugs use or trade and crime, violence and prostitution. Drug cartels undermine the state power and corrupt legitimate business. Income from drug trafficking is used to finance some of the most violent conflicts in the world, including terrorism. Financial damage is enormous. Huge sums are spent on strengthening the police, improving judicial systems, treatment programs, and rehabilitation, etc. No less shocking are the social costs: street crime, the war between the bands, fear, urban decay and ruined lives. It is not the end of the deadly list. Very often the victims of the drugs are innocent children and adolescents, females and even underage persons.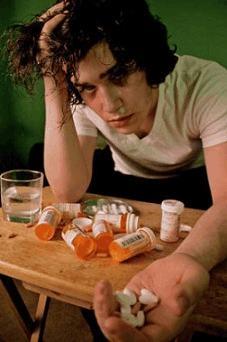 The fight against the drugs takes place on all governmental levels. The instruments adopted by the United Nations Organization require that the government exercise control over the production and distribution of narcotics and psychotropic substances have fighting against drug abuse and illicit drug trafficking and immediate report to international bodies.
It is essential that UNO's approach to the global drug problem is multiple. The programs presuppose the community-based drug abuse prevention, treatment, and rehabilitation involving NGOs and civil society. Alternative promotion opens up new economic opportunities for the population financially dependent on illicit crop cultivation. Improving the training and technology to deter drug trafficking contributes to the effectiveness of national supervisory authorities. It is good to know that government implement anti-drug measures, however, it is impossible to trace their actual execution locally.
It is important to note that perhaps the best fighting measure against drug abuse is prevention. Fighting against drugs should inform young people that they can be happy and cheerful naturally without them at all. They only need to set the right goals and achieve them to devote the time, to make an effort, to learn something and to be trained to implement them. Good relationships with the parents of children play an important role in the fight against drugs and in maintaining a low level of drug use. Parents need to communicate with youth. A child needs to understand that using drugs – it is immoral, not fashionable, etc.
Another important aspect is the viewpoint that we need to understand that those who use drugs – are not the dregs of society, but the victims of drugs, we have to help them overcome the addiction and become the full society member. Rehab center on drugs should work out the cases and help the people to get rid of the addiction and learn the truth about drugs.